About us
In Taraba, we are all in love with modern technologies, but we also appreciate some of the traditional business values ​​that are often forgotten nowadays. We like to take on different challenges which is why we are engaged in the development of our products and IT education, aside from outsourcing services.
We prioritize people and their growth. Our team is very diverse and we are proud of that. People come to Taraba mainly because of the good atmosphere and the opportunity to grow with us.
Because we are curious by nature, we are ready to work on projects from different industries, as well as with clients from all over the world. So far, we have worked with businesses, NGOs, individuals, and institutions to present their work in the best possible way.
All projects have their own story which is why we approach each one with equal attention. We always identify all the problems first, and then we offer concrete solutions. Our best friends at work are agile methodology and the latest tech.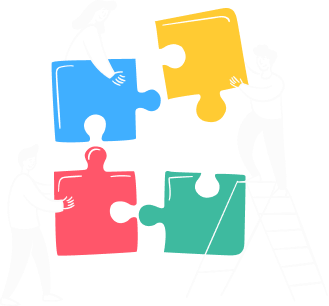 Meet the team